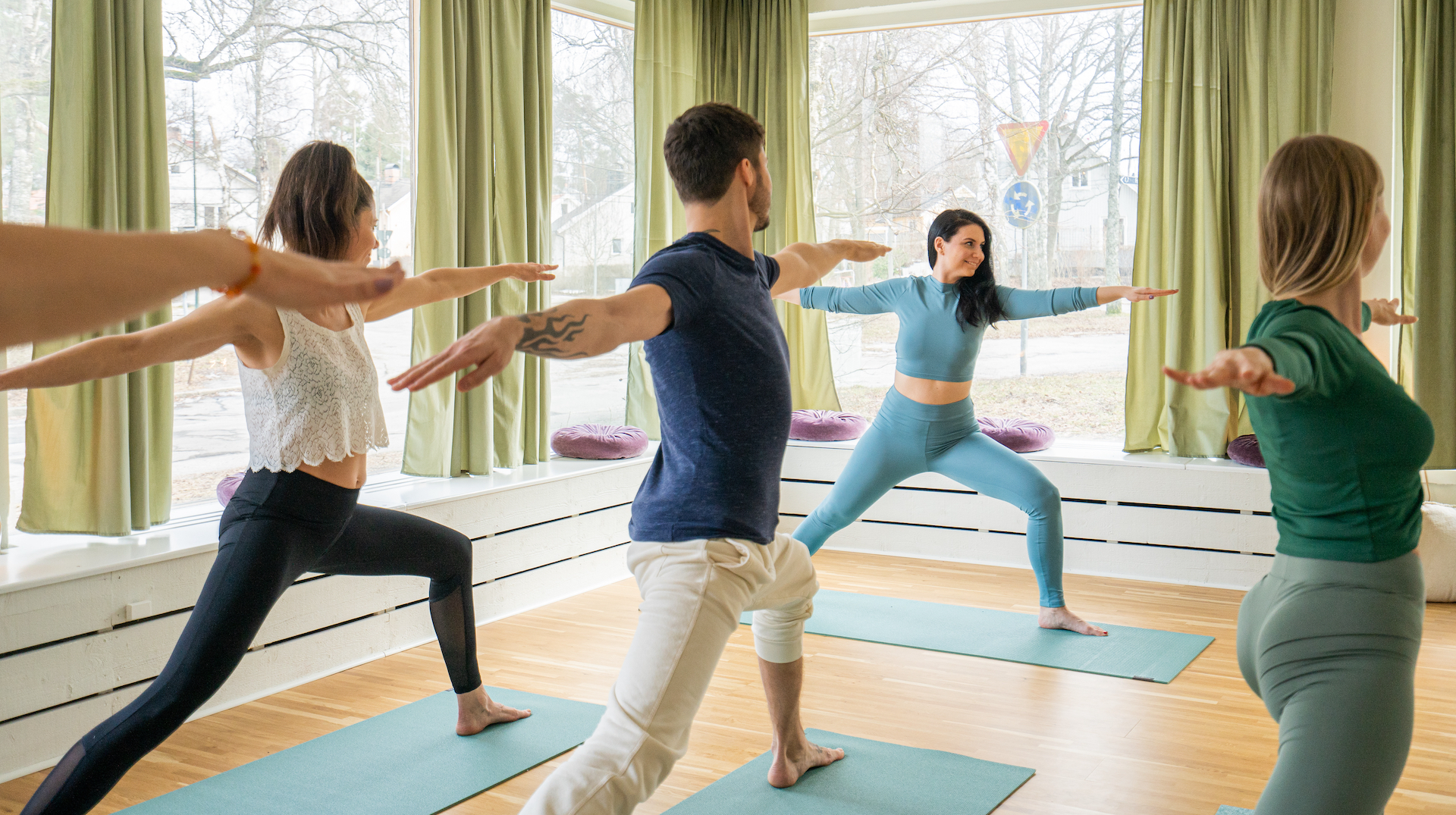 NEW! Drop-in yoga classes 
Are you looking for a possibility to experience greater wellbeing in your daily life – more times per week, in different hours of the day?
We offer drop-in yoga classes here in our yoga center in Herrängen!
Join our classes which are filled with both dynamic and calming yoga postures for stress relief, energy-boost, greater enthusiasm, happiness, flexibility and overall wellbeing.
Meet your neighbours for a 1 hour yoga practice, enjoying being together – and feeling great from the multiple benefits of yoga, which offers you wellbeing both physically, energetically, emotionally and mentally.
Feel also an increased joy and inspiration for your work-life, family life and free time, which a drop-in yoga class will give you after just 1 hour of excersice.
When & where?
Period: 9th October – 15th December
Mondays: Rise & Shine – morning yoga 6.30-7.30 (SE)
Wednesdays: Landa i hjärtat – lunch yoga 11.30-12.30 (ENG)
Fridays : afternoon yoga 17.00-18.30 (SE/ENG)
Address:
Natha Yoga
Narcissvägen 12
Herrängen
125 55 Älvsjö
Medically proven effects of yoga 
improved immunity
increased flexibility
increased muscle strength and tone
Stronger bones and more flexible spine
– the key to good health!
improved respiration, energy and vitality
maintaining a balanced metabolism
improved homonal balance
harmonious body weight
cardio and circulatory health
improved athletic performance
improved balance & mobility – protection from injury
relaxation & improved sleep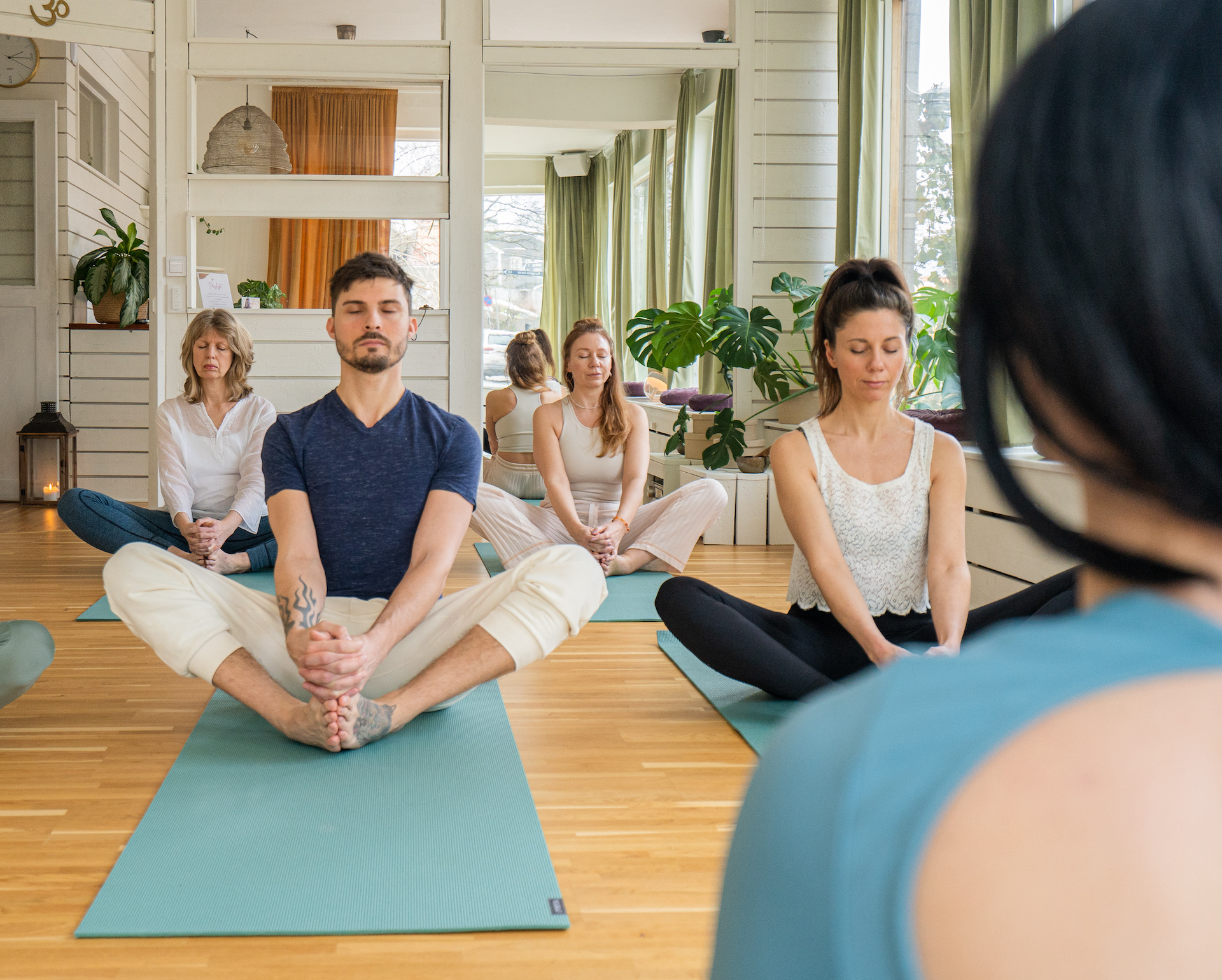 Proven psychological effects of yoga
increased mental stability & flexibility
reduced flow of thoughts – mental clarity & peace
reduced stress levels
increased emotional stability
yoga reduces negative feelings such as anger, resentment, jealousy, dissatisfaction, indifference, etc
yoga increases positive feelings such as joy, empathy, compassion, love, etc
improves self-confidence & self-care
strengthens relationships
improves social life and social skills
facilitates processing of trauma
reduces depression & anxiety
increases concentration and focus
improves memory
increases creative thinking
improves learning ability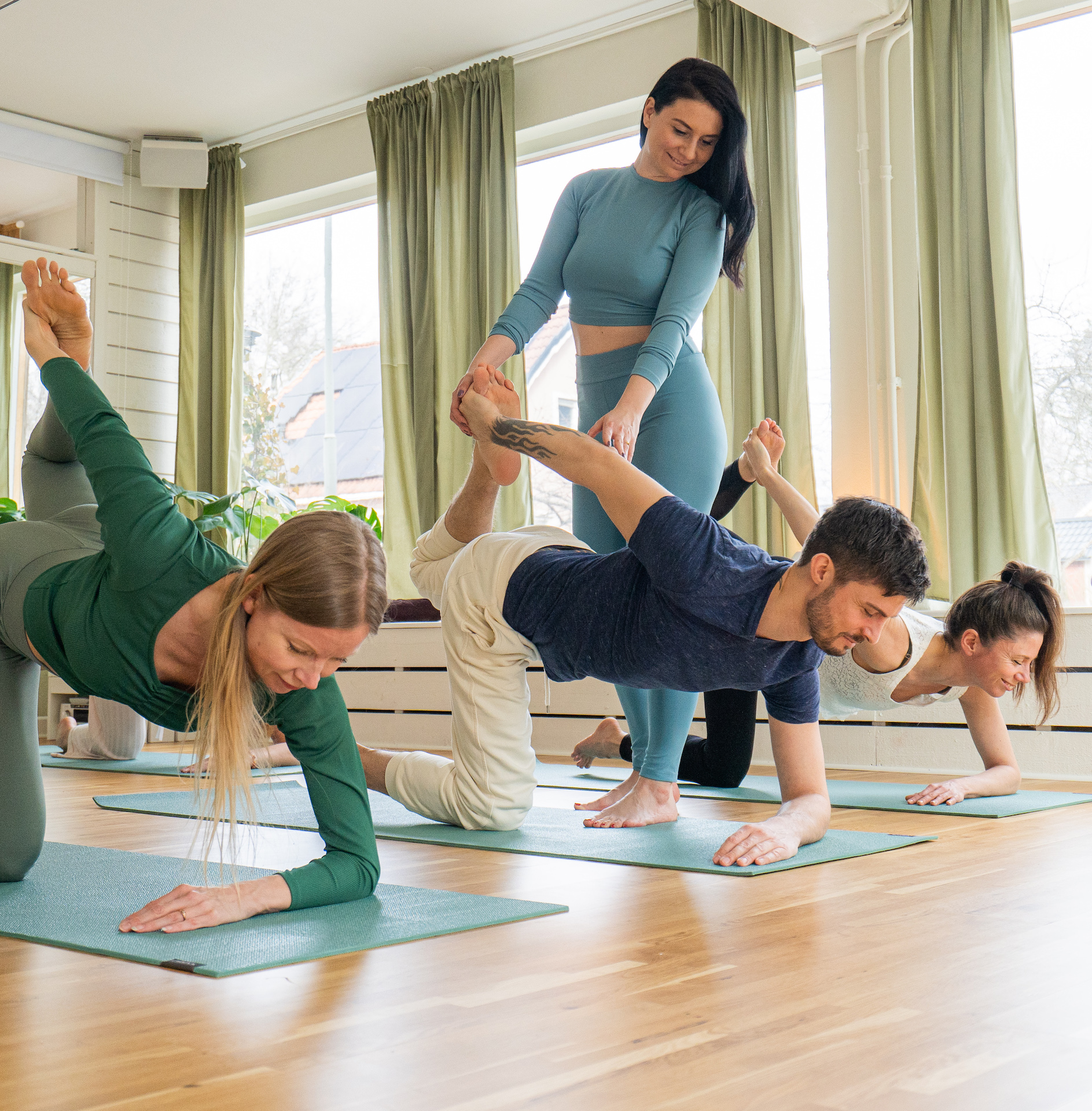 Esoteric Yoga Course kommer att ha kursstart januari 2024.
Anmäl dig till vårt nyhetsbrev och följ oss på facebook för att hålla dig uppdaterad.
Esoteric Yoga Course
Natha offers an in-depth, complete and continuous system within yoga and meditation that combines theory and practice from classic yoga traditions that integrate discoveries from modern science to provide a truly efficient system of transformation.
Our Esoteric Yoga Course is a cutting-edge yoga course that is a one of a kind in Sweden, providing amazing teachings over several years built on modules – a true journey of self-discovery, healing and re-balancing life.
Our yoga course integrates yoga philosophy adapted to the needs of the modern society with a practical application of traditional yoga practices such as asanas (body postures), bandhas, mudras (synchronized gestures), breathing exercises, deep relaxation techniques, meditation, detox and purification methods and many other efficient yoga techniques.
As a student, you will be provided with many efficient tools and guidance for discovering your inner potential. The ongoing curriculum of teachings is offering a base for those who wish to go in-depth into their practice and obtain lasting results of the transformation.
Natha Yogacenter offers an in-depth, complete and continuous system within yoga and meditation that combines theory and practice from classic yoga traditions that integrate discoveries from modern science to provide a truly efficient system of transformation.
The length of the course can vary from a shorted period to many years of practice making this a genuine school of yoga for all those who wish to go in-depth!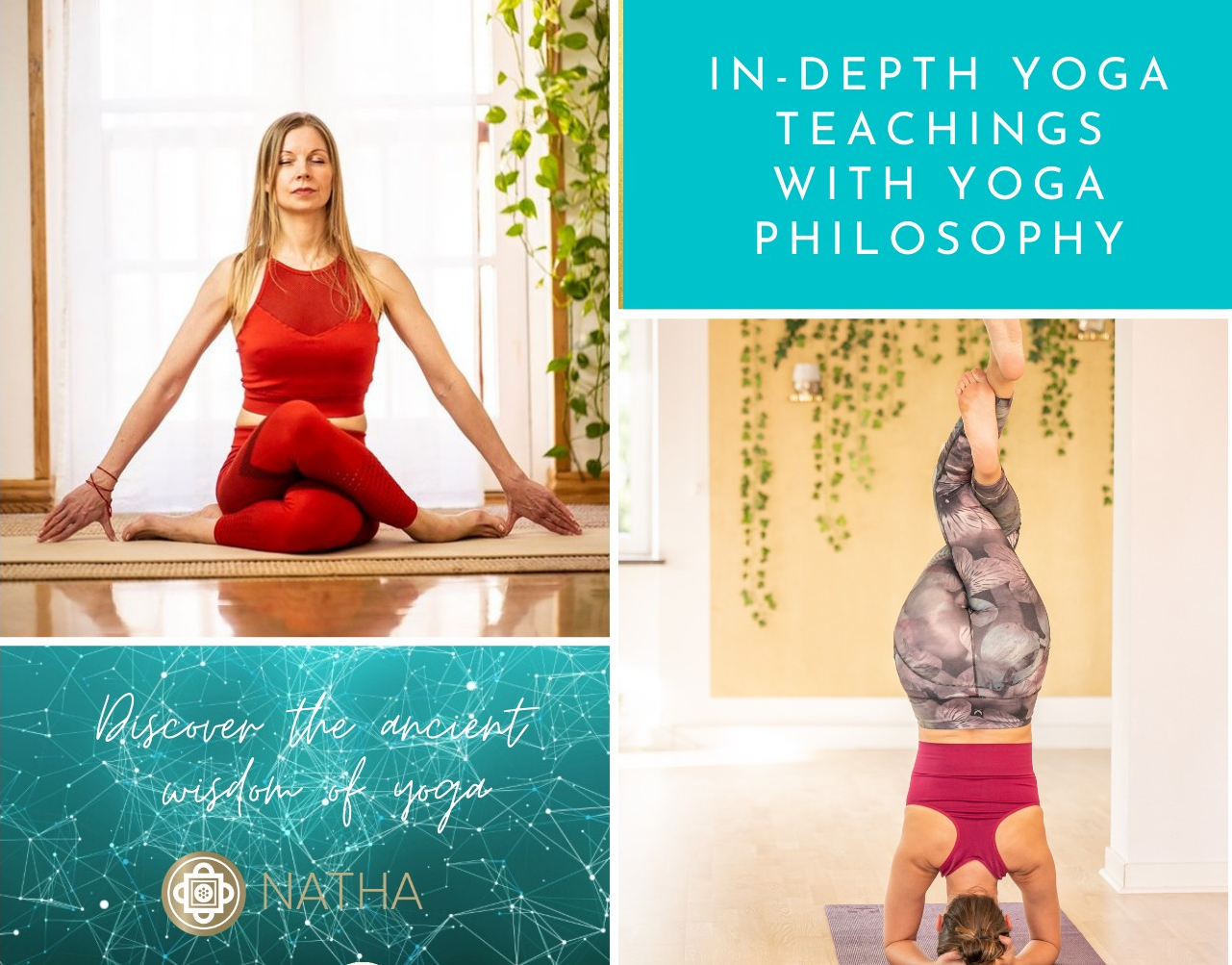 A one of a kind cutting-edge yoga course in Sweden
Yoga is much more than stretching. It is a life-long lesson,
a journey towards harmony, joy and fulfilment on all levels!
You do not need any previous experience to join the course. It doesn't matter if you are old or young (but above 14) if you are flexible or not. Yoga meets you where you are in life – physically, emotionally and mentally and supports you to awaken your inner potential.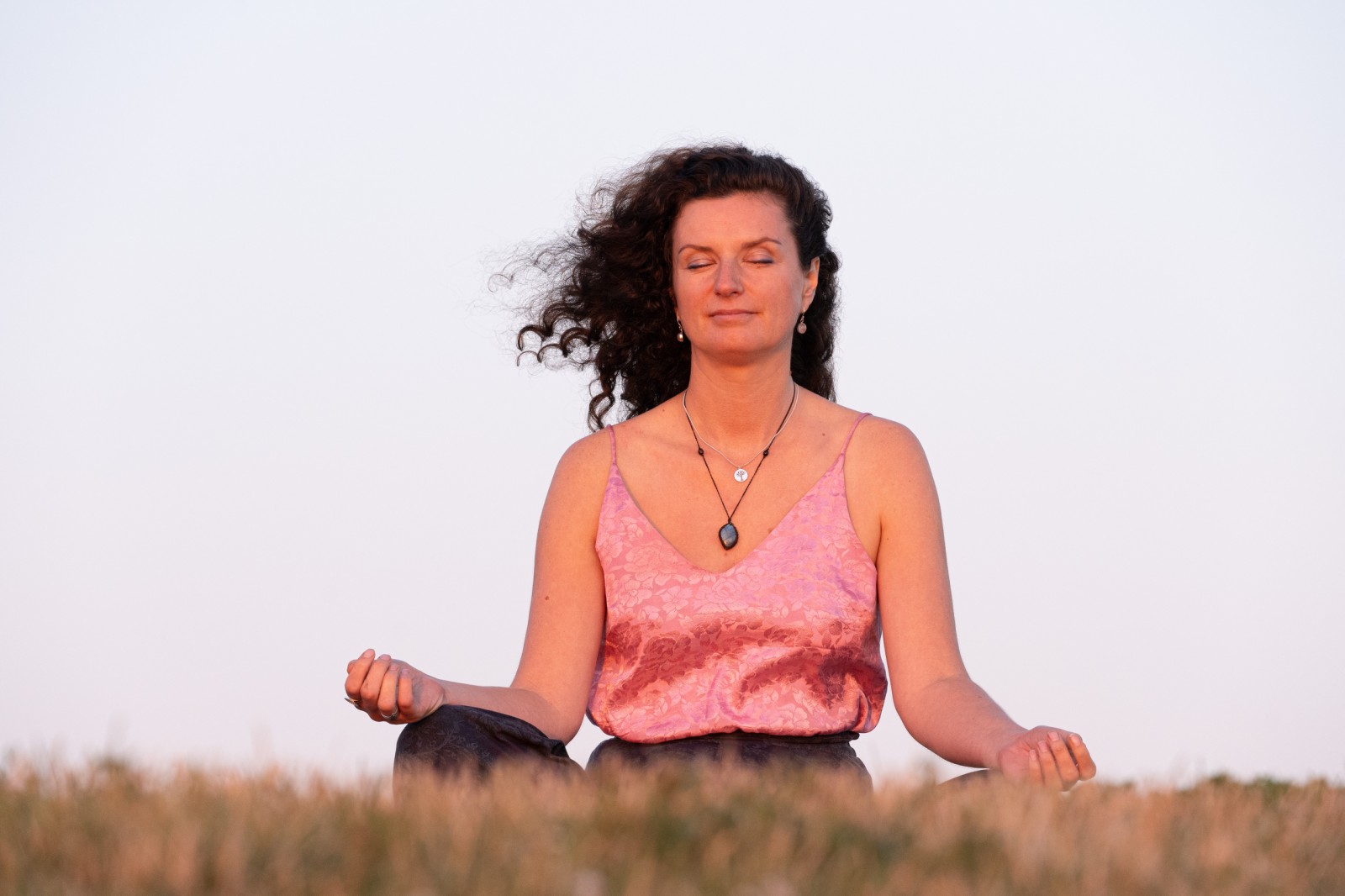 What will you learn in the course?
Yoga at Natha is centred around individual growth and transformation and offers methods for:
Stress management and relaxation
Health and detox methods
Unconditional happiness, wellbeing and harmony
Increased creativity
Better willpower, discipline and inner strength
Deeper insight into the world of emotions Learn to open your heart
Improved concentration, mental focus and managing of the monkey mind
Yoga philosophy that takes you into the mysteries of your inner world
Printed course material is included and there is new theory every week.
TIME: FREE INTRO January  2024
– date & hour to be announced
VENUE: Natha Yoga, Narcissvägen 12
TEACHER: AIFYM Certified yoga teachers Henrik Bruun
Secure Your Space On The Mat:
Sign up by paying through Swish or Bankgiro.
Bankgiro: 785-7162
Swish: 1233397171
Write your full name and YOGA in the message field
PRICES:
2h sessions/once a week including printed theory papers:
Half term: 1900 kr** (1st Feb – 15th April)
Full term: 3300 kr** (1st Feb – 31st of August)
One year: 5500 kr (1st Feb 2024 – Jan 2025 ) (July is summer-holiday))
1 month: 800 kr* (available only for beginners for maximum 6 months)
Our payment model is based on 2 terms that encompass a full school year (autumn term & spring term. Autumn term starts in September and ends in January. Spring term starts in the beginning of February and ends in August. When you sign up first time, your payment will be integrated to the closest payment breaking point. The payment model offers a possibility for you to pay for a full school year, full term or half term. For newcomers we offer a possibility to pay monthly for the first 6 months. The full school year implies 2 terms, with a summer break from July-mid August.
As a student you will also receive the benefit of discount to most of our events, and also have the possibility to attend various ongoing community events at no extra cost.
*The one month option is only available for first year of Yoga.
**Participants with valid CSN card and students under 22 years receive a discount.
Student price half term: 1500 kr.
Student price full term: 2600 kr.
SPECIAL DISCOUNT: Students who attend the Esoteric Tantra Yoga Course and who joins the yoga course will receive a 50% discount on the tantra course!