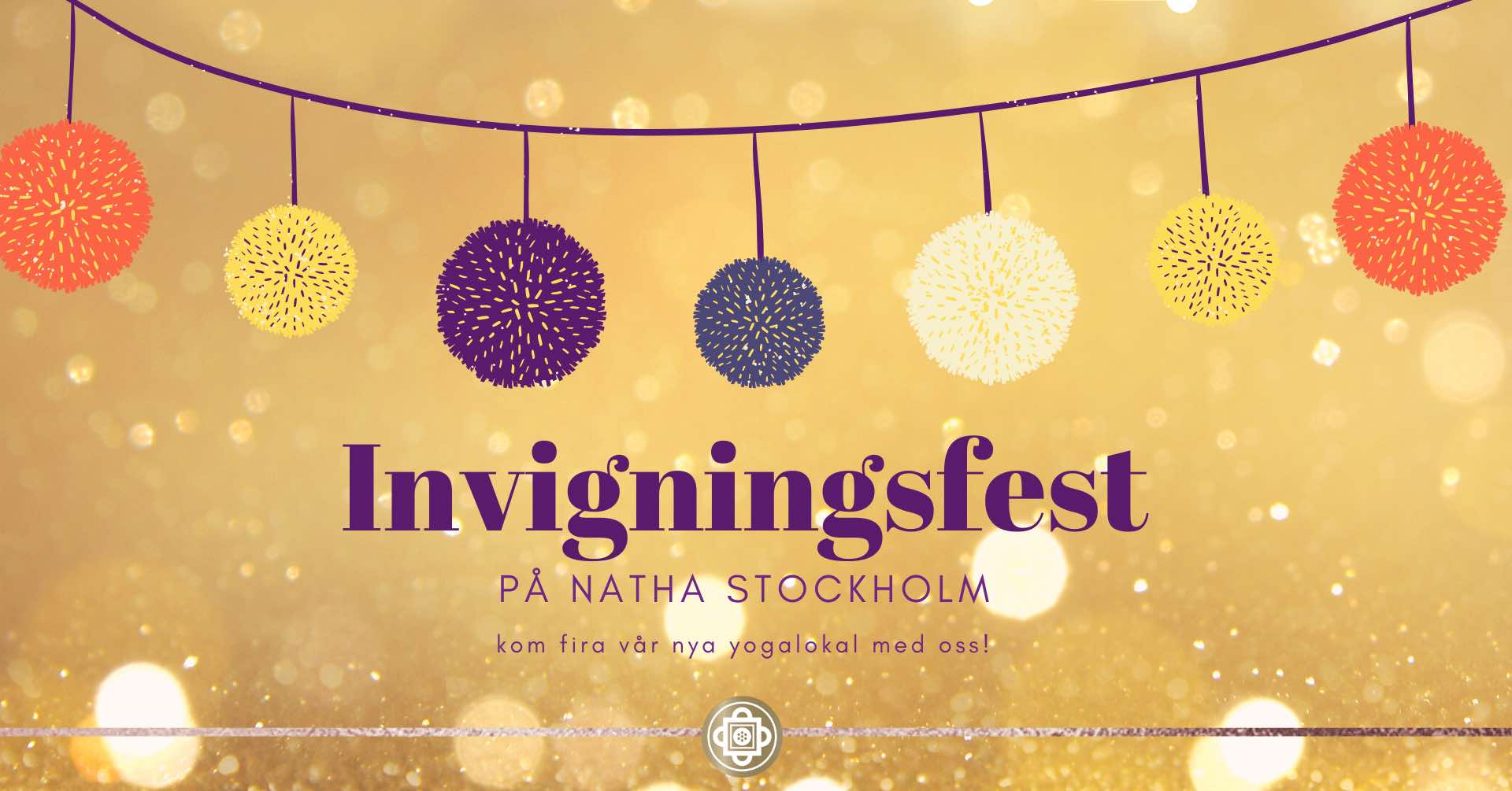 Invigningsfest på Natha Yoga center Stockholm!
When we found our lovely new location, corona times were on, limiting our possibility to throw a festive celebration for our new yoga centre!
Two years have past, and during the introverted corona-days our centre has undergone a lot of renovations & decoration, which have transformed the halls into beautiful, peaceful, soothing and inspiring places for yoga, meditation, femininity-groups, masculinity-training, tantric events and much, much more.
A new year has begun, and we wish now to invite you inside, to show you our yoga centre and our newly renovated yoga hall in the basement, share the story of our yoga school and enjoy & celebrate with you!
Our team has put in a lot of effort in making the yoga centre reflect our wish to offer you a fitting space for spiritual practice, contemplation, rejoicing in the beauty of life and a place for supporting togetherness.
The process of creating our new centre has been a spiritual process in itself of getting to know ourselves better and our abilities, and meeting new friends as with open hearts and helping hands as the community has grown bigger around the school.
Free entrance!
Program :
18.00 The doors are opening
18.20 Welcoming talk & the story of our yoga center
19.25 Ceremonial opening
Celebration, connection, mingling & dancing
21.30 Thank you for celebrating with us – and see you soon again!
We will serve light vegetarian snacks and virgin drinks!
SIGN UP HERE! 
https://forms.gle/pqnBBZGyyTibFF2b9
VENUE: Natha Yoga Center, Narcissvägen 12, Älvsjö
(Fruängen metro then few 10 min walk) Free parking on the street by the yoga center
In case you sign up and need to cancel we are grateful if you let us know as we have limited spaces In the venue
We look so much forward to meeting you all for this official opening of our yoga centre and sharing our visions and inspirations with you!
Warm regards,
Team Natha