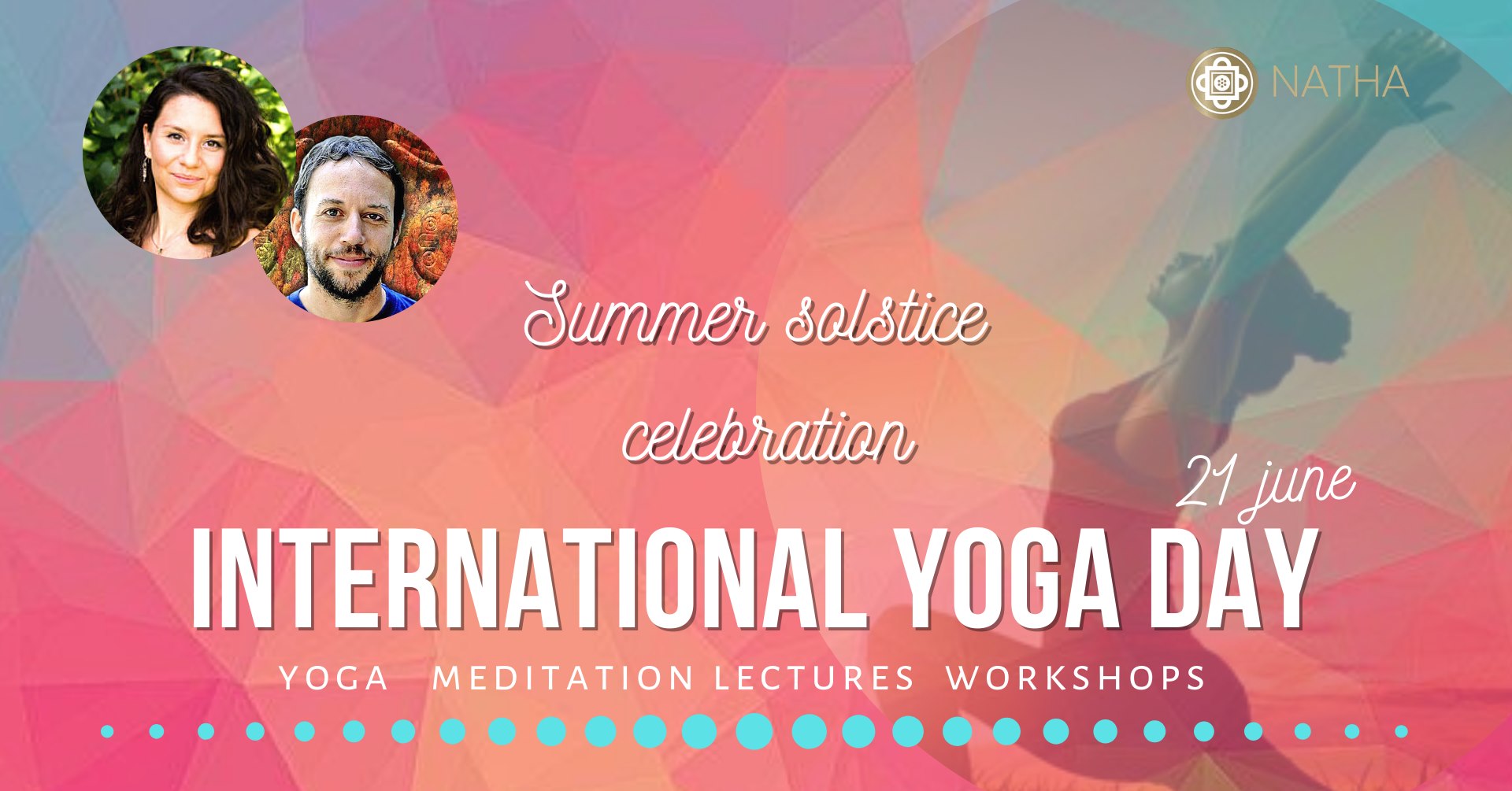 International Yoga Day – Summer Solstice Celebration in Stockholm
Welcome to the celebration of the international Yogaday!
Few years ago UN had declared an official day to honour and highlight the beneficial effects of yoga. We would like to celebrate this with a wonderful day of togetherness in yogic spirit.
During this day you will have the chance to practice yoga, meditate, hear inspiring lectures, meet other people, eat yummy raw cakes and give yourself a boost on the summer equinox 😊
The event will be guided by the experienced teachers Aurora Georgijevic and Mironel de Wilde.
Program:
17.00-18.30 Hatha Yoga for body, mind and soul
18.30-19.00 Walking back to the yoga center & fika break with summersoup and raw sweets
19.00-19.30 Inspiring talk: Cultivating Presence (Aurora)
19.30-19.45 Meditation
19.45-20.00 Sunsalution
20.00-20.45 Inspiring talk: The Yoga of Compassion (Mironel)
20.45-21.15 Heart circle
21.15-22.00 Ecstatic dance & sharing circle
The event will be kept in english.
❤ Your investment: 200kr
Sign in by swishing your contribution Swish: 1233397171 (mark Yogaday)
For any question contact us
Email: stockholm@natha.se
*No refunds are made, you can however give/sell your ticket to someone else
❤ Place: The yoga celebration will be hosted by Natha Yoga Center. We will begin the program in Långbro park (few minutes walk from Fruängen tunnelbana) and after that we will continue to our new yoga center few minutes walk away.
Venue: Natha Yoga Center, Narcissvägen 12 Älvsjö
Limited places – please sign up for what part of the program you will attend by writing us an email.
Bring your own yogamat/blanket to the outdoor yoga. In case of rain we will announce an alternative program for the yoga session indoors depending on the sign ups.
*We reserve the right for any changes in the program
**Please be considerate and do not attend with any flu-like symptoms
We look forward to an inspiring yoga celebration together!