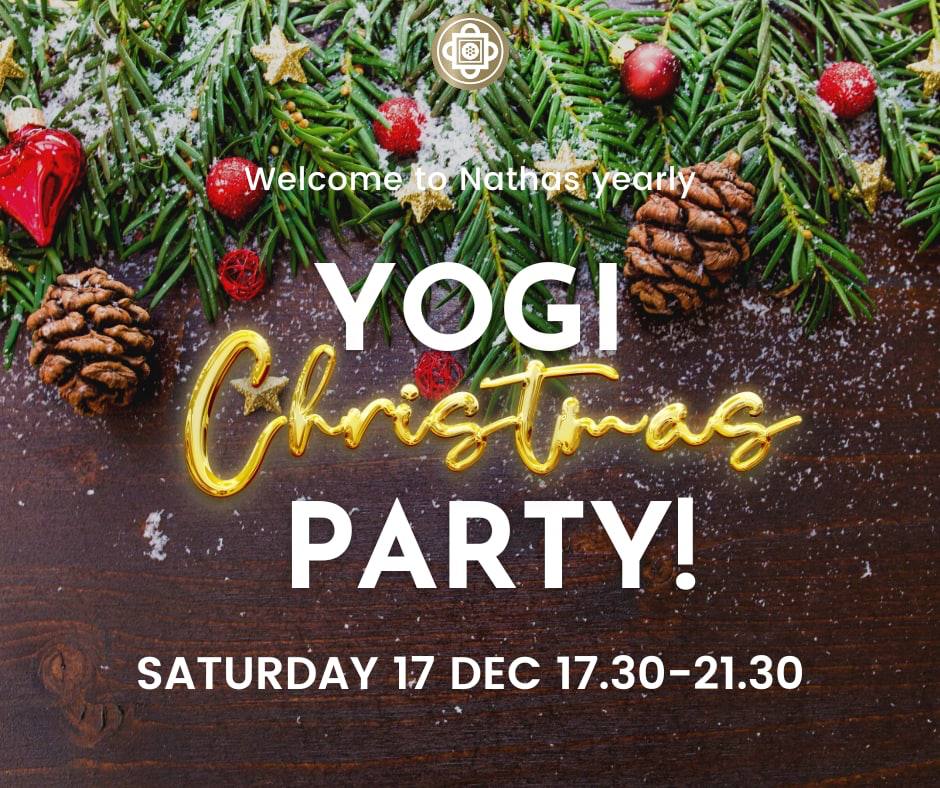 Natha Yoga Center's Christmas Celebration
Welcome to Natha Yoga Center's annual Christmas Celebration!
This is an invitation to let your heart vibrate in joy, to step into the magic of Now, taste the delicious savour of togetherness in the heart and enjoy the warm Christmas vibes! It will be an evening of joy, surprises and beautiful moments.
We will do together exercises to enter the magic space of the heart in the spirit of Christmas – meditations, connecting exercises, story telling, Christmas songs, a wonderful dinner & dancing!
Please bring a vegetarian dish for the knytis party (no meat, fish, chicken and shrimps). It is also welcome to bring sweets, glögg and other nice christmasy yummy things  
To keep the ambience wonderful please do not bring any alcohol.
Community Event – free entrance and open for students, teachers and friends of Natha. You are also most welcome to bring a friend or beloved  
As we have limited space we ask you to kindly sign up though this google form 
https://forms.gle/BP1ztckGNpQ3CwMg7
or in the reception or to your teacher
🧚‍♀️Open Stage:
Would you like to sing a song? Or play something beautiful? Or anything else that you find creative and heartfelt to contribute to the Christmas spirit of togetherness – contact the team and we will find a way to integrate it in the program! 😊
We look forward with all our hearts to seeing you! ❤️