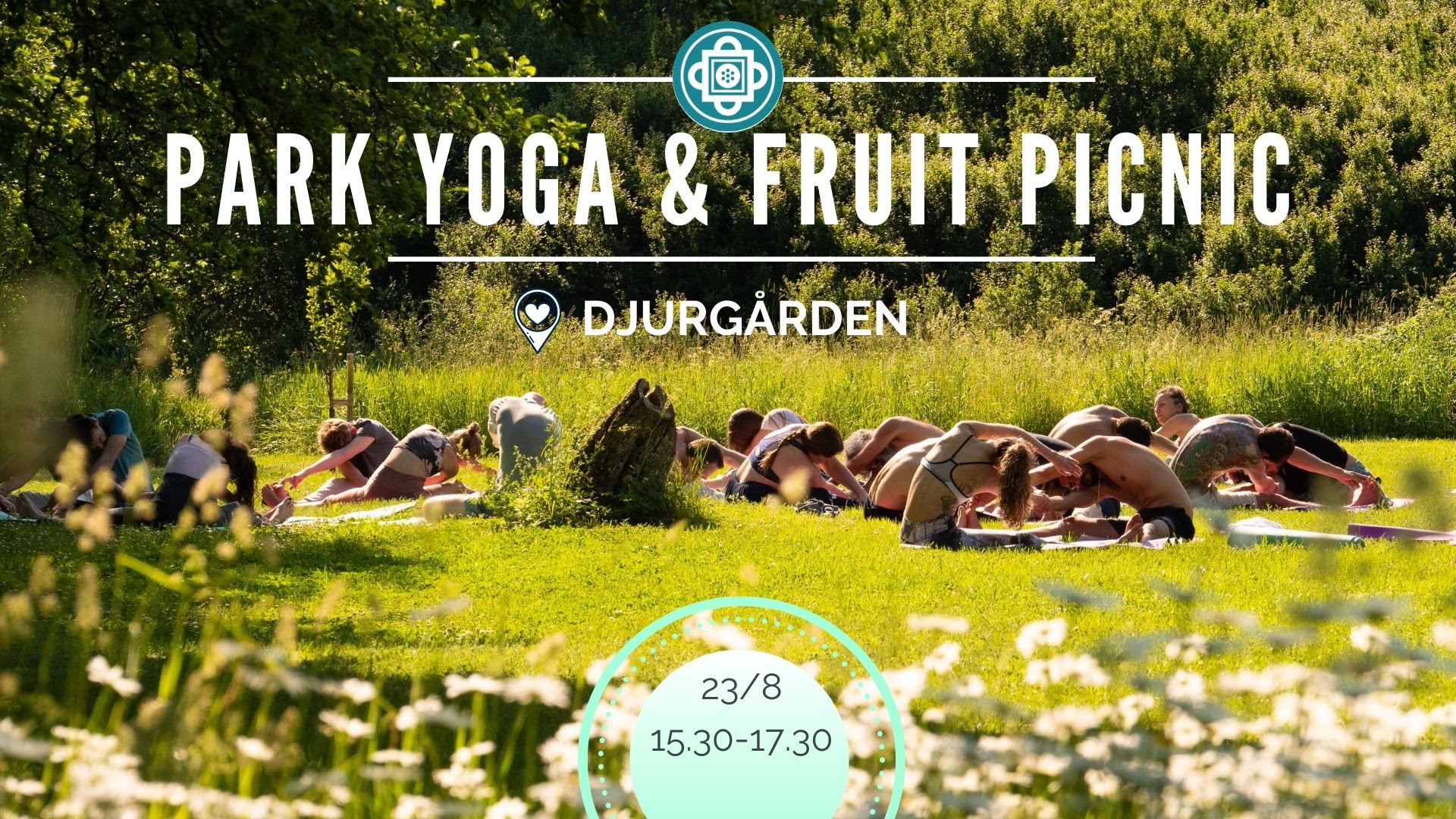 Park Yoga & Fruit Picnic in Djurgården
We love yoga, and we believe yoga in nature is an unbeatable combo.
So, we would like to invite you all for an inspiring pop-up yoga session in the grass at beautiful Djurgården this Sunday!
We meet Sunday afternoon for hatha yoga and a guided meditation for entering the present moment. After the session, we will enjoy a heartfelt mingle with old or newfound yogi friends & a fruit picnic ("frukt-knytis" as we call it in Swedish).
So bring your yoga mat or beach towel, water bottle, some fruit for the fruit picnic to share and perhaps some swim gear if you wish to take a refreshing swim afterward
The style of yoga will be based on traditional hatha yoga and is suitable also for beginners. No need to have any experience or to be very flexible.
The session will be guided in English by our experienced yoga & tantra teacher Aurora Georgijevic
Practical
Time and date: Sunday 23d of August 15.30-17.30
Place: Djurgården – near Djurgårdsbrunn Restaurant (on the other side of the water in the grass – see map on the event wall)
Price: FREE ENTRANCE FOR NATHA STUDENS (Who attended yoga, tantra or shakti group last semester)
50 kr for non-members (Paid by swish or cash upon arrival)
We hope for some sunny weather, but the event will be kept even if it gets a little cloudy and chilly. We will cancel only in case of rain, and this will in such case be announced on the Facebook event.
How to find us
We will meet opposite of Djurgårdsbrunn Bar & Restaurant.
http://djurgardsbrunn.com/hitta-hit
On the link here you can find info how to reach the restaurant by car, public transport or walking.
The yoga will be kept somewhere in a nice place on the grass opposite of the restaurant, passing a little bridge over to the other side of the water.
From the website:
DÅ BUSS 69 SLUTAT GÅ HELA VÄGEN TILL DJURGÅRDSBRUNN REKOMMENDERAR VI I NULÄGET ATT HOPPA AV VID HÅLLPLATS "KAKNÄS" OCH SEDAN PROMENERA 3 MINUTER TILL OSS. BUSS 69 GÅR EN GÅNG VAR 15:E MINUT.
In case you have trouble finding us, just write us here on facebook, we will keep it open so you can find us