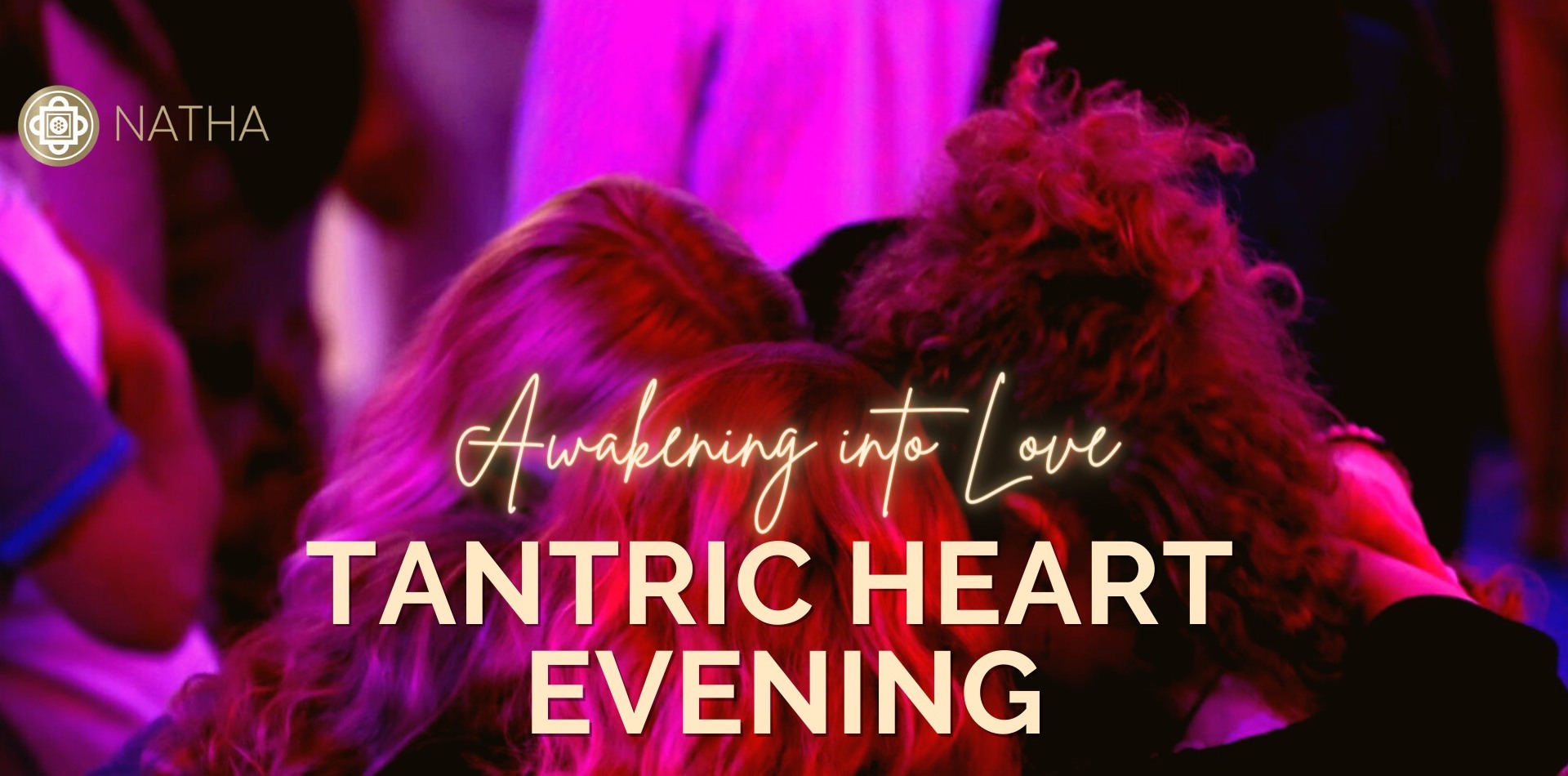 Tantric Heart Celebration
– Awakening into Love
27th of May 18.00-22.00, Stockholm Älvsjö
Join us for an heart awakening evening of celebrating and awakening into love!
*********************************************
Everyone who ever loved deeply knows that true love doesn't allow you to remain the same.
Love awakens us to a new life, awakens us into a new way of being and relating to the world and to the others. Love has a deeply transforming power upon our entire being. We fear and run away from love because it asks this from us, to leave behind the old and open up to an adventure into the unknown. Often we tend to mistake love with the person or situation which triggered it, and in that moment we stop the experience of love and perceive love just as a concept in the mind.
When we learn to savour love, to extend the periods of consciously being in love, something indescribable and unforgettable starts to appear in us. The deeper we awaken to love, the deeper we awaken to life. In order to experience the transforming power of love we need to learn how to shift from thinking or mentalising about love, to deeply and fully EXPERIENCING IT. And the great news is, that we do not need anything for this! Just the decision to OPEN, the courage to SURRENDER, and the willingness to CHOOSE love again and again, despite all the reasons our mind creates to justify closure and tension.
Love makes a tensed body relax and open up to pleasure.
Love makes a wounded heart trust, heal and open again courageously despite any previous hurts.
Love makes our consciousness a vast and open space, peaceful and visionary.
Love helps us build bridges and experience union where there seemed to be only separation and difference.
Love brings meaning to our existence and gives purpose to everything we do.
Love is an energy we cannot force, but which we can learn to open to.
Love, when it is experienced fully, allows that which seemed to be impossible to suddenly become possible.
When we understand that love is a process of continuous awakening, we do no longer need to passively wait for it to arrive, but rather meet it in life through our every breath, creating spaces of intimacy, meaning, beauty and truth.
Come join us for a beautiful evening of togetherness and discovery of your hearts endless capacity!
The venue:
Natha Yoga Center
Narcissvägen 12, Älvsjö (10 min walk from Fruängen Centrum tunnelbana station)
What will happen?
The evening starts with a short inspiring talk on love from a tantric perspective, in order to give guidelines for the evening and the focus of the exercises.
After this the evening will unfold with beautiful exercises that awaken our hearts to the EXPERIENCE of love, through conscious touch, sensuous exercises that brings us to the present moment, polarity games (yin/yang – masculine/feminine), conscious meetings with each other, and a tantric lounge with sweets & drinks (not included in the price) and sharing circle in the end.
Meet the teacher : 
Louise Skjoldan is an internationally certified tantra and yoga teacher and tantra masseur with more than 20 years of direct experience of the tantric path. With her big smile, warm heart, tenderness and passion she guides us on our journey of acquiring new understandings and experiences about ourselves, about life and the magic connection between our being and the flow of cosmos from the Tantric perspective, helping us to reveal our inner sensual and loving dimensions 
 Other info : 
You don't need any previous experience and you don't need to come with a partner. The event is open for both singles and openminded couples as we will intermingle with each other in different exercises. All exercises are done with clothes on and you are not obliged to participate to all exercises although it is warmly recommended. We aim very much to create a safe space for everyone and ask from every participant to contribute to this and be aware of one's own and others boundaries, so that everyone can have a beautiful transforming experience.
We aim to keep a balance in sign ups of both men and women, and some exercises will be done exploring this polarity.
Participation policy:
Everyone is expected to come in good health, good hygiene and with no flulike symptoms. If you develop flu like symptoms you may sell your ticket further, we do not offer refunds on this event. We reserve the right to reject a person who arrives with flu like symptoms.
Price:
450kr (300kr Natha Students)
Pay through:
Bankgiro: 785-7162 or
Swish: 1233397171
(Mark payment with Tantric Heart)
Please register your sign up via this link
https://forms.gle/oWiMFjqjeqbUt8DE7
Note that your sign up is completed only when you have paid.
Note that we do not send out a confirmation message, you are welcome to join unless we send a message that we are sold out.
The event will be kept in English
Limited amount of places, we will notify here in the event when it becomes full.
 We welcome you for an inspiring evening of love!