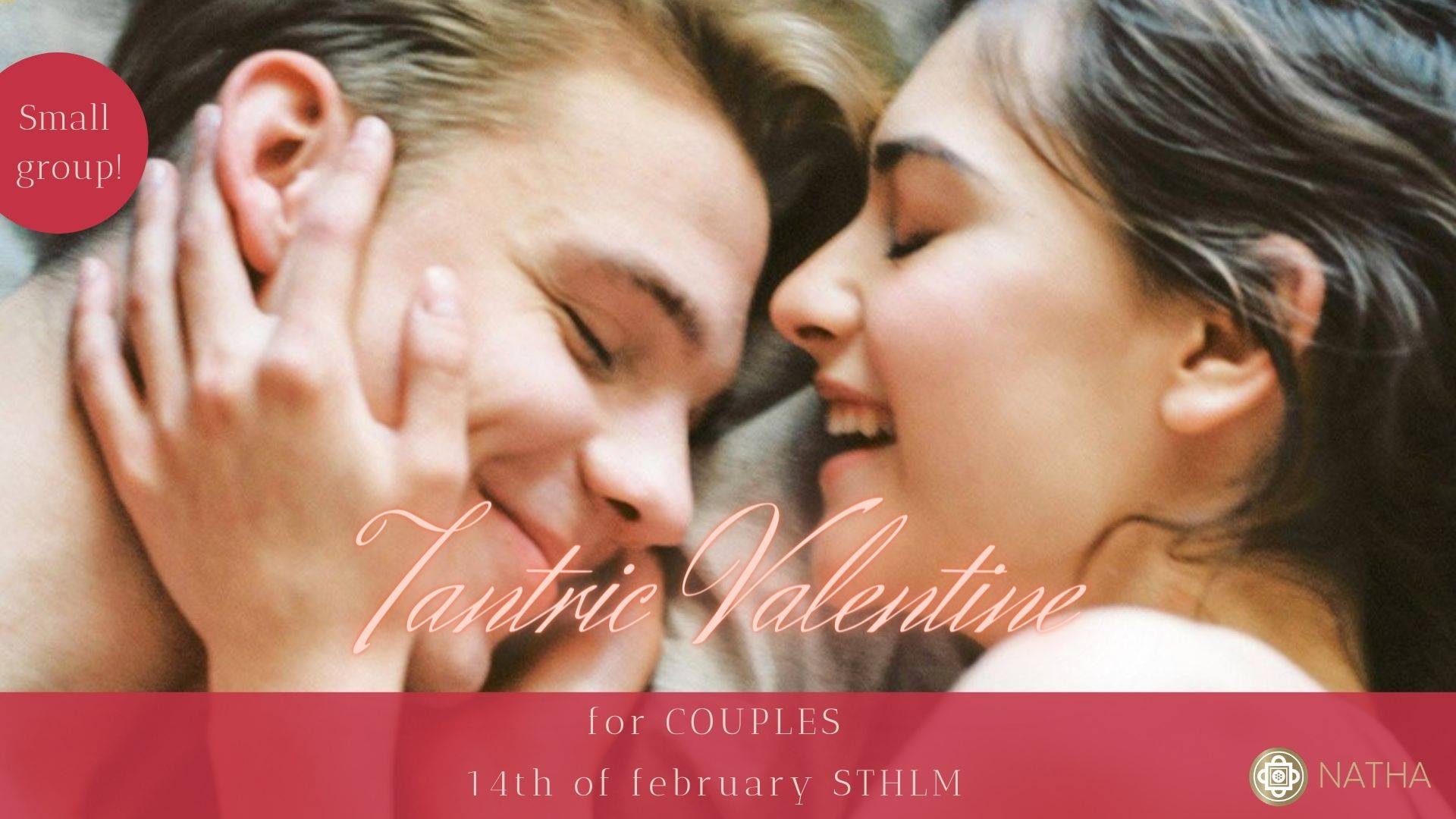 Tantric Valentine for Couples
Tantric Valentine for Couples
– a journey of love and intimacy for couples
14th of February 10.30-18.00
:::::::::::::::::::::::::::::::::::::::::::::::::::::::::::
Come and enjoy a heart awakening, sensual and sweet valentine with your beloved in a safe and intimate space!
During this evening you will be guided to discover the amazing force of romance and intimacy, and how healing, nourishing and restoring it can be to our hearts and our couple relationship. Romanticism is a special nuance of love and we will explore it from a tantric perspective beyond clichés and prejudices and use it as a transformative tool to awaken the heart and create a deeper, more loving and intimate connection with your beloved. When romance deepens in the relationship it gives deep fulfillment, joy, delight and profound fulfillment. It brings juiciness and charm in the relationship, relaxes the nervous system and naturally brings a feeling of safety and trust without slipping into boredom, routine and familiarity. It supports you to maintain a spirit of passion and of discovering your beloved again and again in new light… This nuance of love helps the lovers to come more close and helps to eliminate anxieties, fears and tensions with its regenerative power.
A couple who learns to cultivate active love within their heart will be able to always benefit from its amazing effects. Together with eros, love brings more intimacy, fulfillment, sensual closeness, attraction and refined passion in the relationship and teaches you that a relationship grows old and flat only if we allow it.
The tantric wisdom and ancient secrets of the Kama Sutra teaches us how to be present, alive and continuously inspired by our beloved and our eternally changing relationship. These ancient teachings of love & eros guides us on how to awaken and maintain the energy of the beginning, anytime we need, and to deepen our connection to the core of our love.
In this full day workshop for couples we will take you through a delicious journey of intimacy and deep, playful, sensual and romantic relating to your beloved.
In this day you will learn about:
**Connection beyond communication – couple yoga
**Polarity – the key of attraction
**Kama Sutra – the art of experiencing our senses fully
**Guided sensual tantric journey
**Conscious touch & loving caresses
**The tantric art of transfiguration
**Inspiring lessons on romance, love & eros – the language of the heart
Each lover will be given their little private love-island. Other couples will be around so you need to be comfortable with that and possible nudity.
Throughout this day you will be guided into a unique experience of love and deep relating..
The practice, exercises and teachings we will share, will build up a frame for a romantic and intimate experience.
You will bring home the tools to be able to recreate, explore and deepen this tantric intimate connection again and again in your relationship.
The journey starts with the first step, this day can be the first step into a more meaningful and fulfilling experience of Love.
OBS:
Some exercises will include intimacy and sensuality with optional clothing but no explicit sexual exercises.
Practical:
1200kr/person (2400kr per couple) including lunch and Raw fika with tea and raw aphrodisiac sweets
You can reserve your spot by:
Bankgiro: 785-7162
Swish: 1233397171
Limited places available
After you have paid please send us a confirmation message to stockholm@natha.se and please inform us if you have any food allergies etc.
Adress: Narcissvägen 12, Älvsjö Stockholm
** Your reservation is made once you have completed the payment. The payment is non-refundable. In case of illness you can recive a voucher on the amount for future events or eventually sell further to another couple.
::::::::::::::::::::::::::::::::::::::::::::::::::::::::::::::::::::::::::::::::::::
About the teachers:
The event will be kept by Aurora and her beloved Tommy assisting throughout the practice. Aurora has a vast and indepth knowledge of the tantric teachings and transmits this in a playful, practical, poetic and heartful down to earth-way. Over the years she has assisted many couples to maintain the fire of love and passion in their relationships by integrating tantric principles new discoveries of up-to-date science.
Tommy and Aurora have as a couple been exploring and integrating the tantric teachings in their relationship. This made them discover new hights of intimacy, love and fulfillment which they are happy to share further to other couples that wishes to go deeper.
:::::::::::::::::::::::::::::::::::::::::::::::::::::::::::::::::::::::::::::::::::
Falling in love is divine. It's boundless, bewildering, irrational, transcendent and intensely emotional. It awakens the soul to the best parts of our existence. Falling in love is not a restricted extravagance either. We can fall in love repeatedly and in such a multitude of ways. We can wake up every day and decide to fall in love with each other, and with the life we have been given.
Falling in love comes by grace, like a gift, staying in love is a choice.